China: Touristische Chancen und Risiken - besonders für Graubünden
10. November 2020
Die touristische Bedeutung des Fernostmarktes mit dem Schwerpunktland China hat in den letzten 15 Jahren für die Schweiz laufend zugenommen. Bedeutet die Corona-Krise nun das Ende dieses Wachstums? Das 13. Tourismus Trendforum 2020 der FH Graubünden will Antworten auf solche Fragen geben und touristische Chancen und Risiken, besonders auch für Graubünden, aufzeigen. Wegen der Corona-Pandemie findet der Anlass vom 19. bis 26. November in diesem Jahr virtuell statt.
Der Wunsch, die Welt zu sehen, wird die aktuelle Krise überdauern. Davon gehen die Organisatoren des Tourismus Trendforums der Fachhochschule Graubünden heute aus. Aus China sind zudem in der kommenden Dekade mehr Wachstumsimpulse als aus den europäischen Nahmärkten zu erwarten. Es lohnt sich also, am Thema dranzubleiben.
Ibex Meets China: Die digitale Chinawoche
Bei vielen Leistungsträgern und Tourismusorganisationen bestehen jedoch grundsätzliche Vorbehalte und Ängste im Zusammenhang mit Asien, und es ist nicht einfach, sie zu gewinnen. Negative Stichworte wie Massen- und Overtourism machen die Runde und sind durchaus ernst zu nehmen. Da kann es durchaus eine Chance sein, nicht zu den «First Movern» zu gehören und von den Fehlern anderer zu lernen.
Das 13. Tourismus Trendforum 2020 will diese vielschichtigen Chinathema mit Interessierten und Fachleuten aus verschiedenen Bereichen diskutieren und touristische Chancen, besonders auch für Graubünden, aufzeigen. In den Präsentationen und Workshops sollen aber auch Risiken und Vorbehalteangesprochen und vertieft werden.
Wegen der Corona-Pandemie kann das Forum in diesem Jahr nicht wie gewohnt in den Räumlichkeiten der FH Graubünden stattfinden, sondern wird im digitalen Raum abgehalten. Die Eröffnung erfolgt am Donnerstagnachmittag, 19. November 2020, mit einem Block zum Thema «China 101». An den darauffolgenden Tagen geht es um die Themen «Tourismus-Geschäfte mit China», «Der chinesische Gast» sowie «Nachhaltiger China-Tourismus»-
Konsumverhalten, Esskultur, soziale Medien und vieles mehr
Im Rahmen der Key-Notes werden unterschiedliche Persönlichkeiten aus ihrem beruflichen Alltag berichten: Zu Wort kommen Martina Fuchs (selbstständige Wirtschaftsjournalistin mit dem Fachgebiet China), Damien Ng (Researcher zum Konsumverhalten chinesischer Touristen), Christian Laesser (Forscher im Bereich Tourismus, Dienstleistungs- und Destinations-Management) und Benno Nager (u.a. während der vergangenen fünf Jahre Manager des Ski Resorts Genting Secret Garden). Im Rahmen der Lunchinputs werden weitere Persönlichkeiten wie Frédérich Füssenich (CEO Rigi Bahnen), eine Vertretung von Graubünden Ferien sowie Michael Zellweger (langjährige Erfahrung in der chinesischen Esskultur) zu hören sein. Aus dem Institut für Tourismus und Freizeit referieren Christian Baumgartner (Experte für nachhaltigen Tourismus) und Thuc Lan Tran, die zusammen mit Michael Jeive von der Fachhochschule Nordwestschweiz im Bereich Nutzung von Sozialen Medien durch Chinesische Touristen forscht.
Moderiert wird der Anlass von Andreas Deuber, Leiter des Institutes für Tourismus und Freizeit, und Lisa Dermont, wissenschaftliche Mitarbeiterin am ITF, die fliessend Mandarin spricht und für längere Studienaufenthalte in China weilte. Die Teilnahme an der gesamten Veranstaltung und an einzelnen Beiträgen ist kostenlos.
Wissen austauschen und Netzwerke erweitern
Das jährlich stattfindende Tourismus Trendforum bringt kantonale Player der Tourismus- und Freizeitwirtschaft zusammen, soll aber auch gesamtschweizerisch ausstrahlen. Das TTF thematisiert tourismusrelevante Themen zu denen das ITF forscht und welche für Graubünden relevant sind. Dabei wird in Präsentationen, Workshops und Small Sessions Wissen ausgetauscht und das persönliche Netzwerk erweitert. Die regionalen und nationalen Teilnehmerinnen und Teilnehmer stammen von touristischen Leistungsträgern, aus Tourismusorganisationen sowie generell aus tourismusinteressierten Kreisen.
Weitere Details: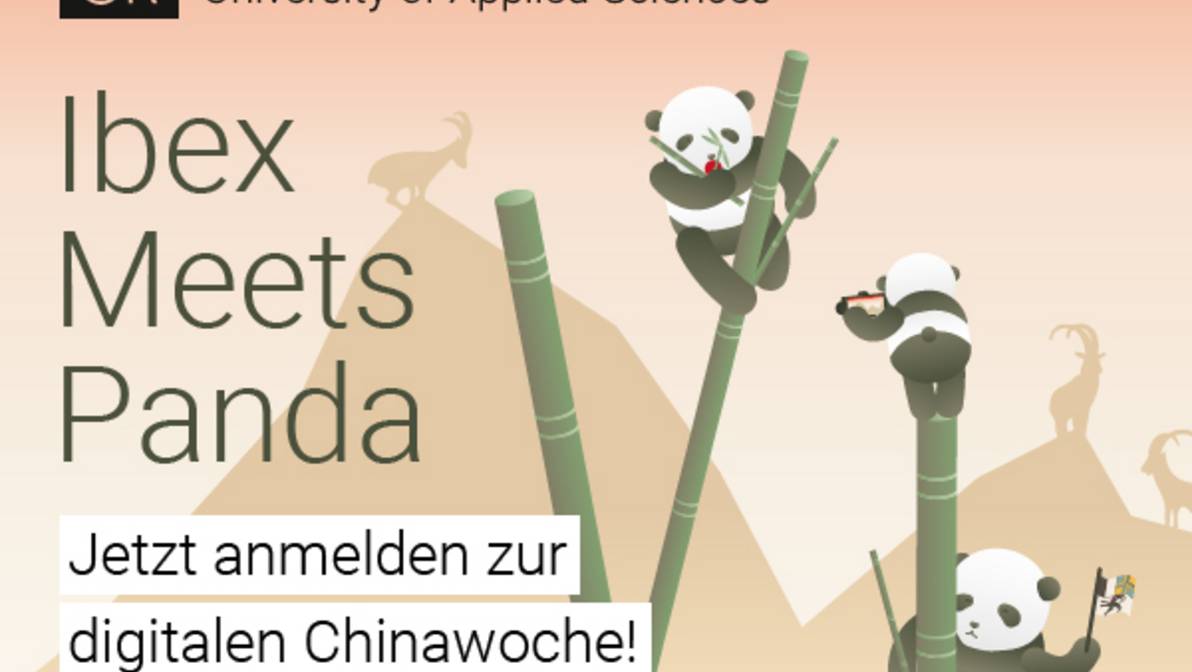 Further Information
Medias
TTF_Banner.jpg

Das 13. Tourismus Trendforum will aufzeigen, welche touristischen Chancen und Risiken der chinesische Markt bieten - besonders auch für Graubünden.
Discover our Subjects of Study
Fachhochschule Graubünden
Als agile Hochschule setzt die FH Graubünden auf dynamisches Denken und proaktives Handeln. Mit diesem Mindset gestaltet sie nachhaltig die Zukunft mit. Studium und Forschung sind interdisziplinär und orientieren sich an praktischen Herausforderungen in Wirtschaft und Gesellschaft. Ihre über 2300 Studierenden bildet sie zu hochqualifizierten und verantwortungsvollen Persönlichkeiten aus. Die Hochschule bietet Studien- und Weiterbildungsangebote in Architektur, Bauingenieurwesen, Computational and Data Science, Digital Supply Chain Management, Information Science, Management, Mobile Robotics, Multimedia Production, Photonics sowie Tourismus an. In ihrer Forschung fokussiert sie auf die Themen Angewandte Zukunftstechnologien, Entwicklung im alpinen Raum und Unternehmerisches Handeln, und agiert auch partizipativ in Reallaboren. Die Mitwirkung aller Hochschulangehörigen trägt zur Weiterentwicklung der Fachhochschule und deren Qualität bei.