28. June 2018
Um die Lücke zwischen der Photonics-Industrie und -Wissenschaft zu schliessen, tauschten sich rund 90 Vertreterinnen und Vertreter beider Branchen aus dem In- und Ausland an der Hochschule für Technik und Wirtschaft HTW Chur aus. Der Workshop wurde von Swissphotonics, dem nationalen Themennetzwerk, unterstützt.

Heutzutage ist Photonics in unserem Leben allgegenwärtig, von der Gesichtserkennung im Smartphone bis zu den Sensoren eines selbstfahrenden Autos. Photonics gilt als einer der Schlüsselfaktoren für industrielle Innovation und Erfolg. Am Donnerstag, 21. Juni 2018, fand an der HTW Chur mit Unterstützung von Swissphotonics ein Workshop zum Thema «Industrial 3D Vision» statt. Ziel des Workshops war es, die Allianz zwischen Industrie und Wissenschaft auf dem Photonics-Gebiet und insbesondere im Bereich der 3D-Bildgebungstechniken zu stärken. In den Beiträgen des Workshops wurde u.a. diskutiert, welchen Herausforderungen die verschiedenen Branchenvertretenden gegenüberstehen und welche Lösungen die akademischen Einrichtungen hierzu anbieten können. In seiner Eröffnungsrede betonte Dr. Udo Birk, Leiter der Technikweiterbildung und Dozent am Institut für Photonics und ICT (IPI) an der HTW Chur, dass diskutiert werden müsse, was für die Entwicklung neuer Photonics-basierter Produkte notwendig sei.

Fachkräftemangel in Photonics
In diesem Jahr fand zum ersten Mal eine Photonics-Veranstaltung dieser Art an der Fachhochschule in Graubünden statt. Die Gelegenheit wurde genutzt, um den anwesenden Teilnehmenden aus der Industrie das Bildungsprogramm für Photonics vorzustellen. Dieses ist ein wichtiger Schritt, um hochqualifizierte Photonics-Ingenieurinnen und -Ingenieure für die Schweizer Industrie zur Verfügung zu stellen. Eine Idee, die Früchte trägt. So konnten die beim Workshop anwesenden Studierenden direkt mit den Industrieunternehmen in Kontakt treten und mögliche zukünftige Arbeitgebende kennen lernen, um vielleicht schon während des Studiums in erste industrie-getriebene Projekte einzusteigen.

Hightech-Ausstattung an der HTW Chur nutzen
Nicht nur die Studierenden des schweizweit einzigartigen Bachelorstudiums profitierten von diesem Netzwerkanlass. Im Rahmen des Workshops konnten die Teilnehmenden auch verschiedene Photonics-Labore besuchen und sich ein Bild machen von den z.T. hochpräzisen Photonics-basierten Messmöglichkeiten, die an der Fachhochschule in Graubünden vorhanden sind. Dies ist vor allem für kleinere Unternehmen, die nicht über den dafür notwendigen Gerätepark verfügen, interessant. Derartige Geräte kommen u.a. auch in industriegetriebenen Forschungsprojekten zum Einsatz. Ausserdem bildet die Ausstattung eine wesentliche Grundlage für die praxisorientierte Ausbildung der zukünftigen Photonics-Ingenieurinnen und -Ingenieure. «Ich habe ein 3D-Punktewolken-Selfie von mir aufgenommen. Vielleicht werden Punktewolken-Selfies ein neuer Trend», meint Dr. Philipp Roebrock, Dozent am Institut für Photonics und ICT (IPI) an der HTW Chur, der mit solchen Aufnahmen die Möglichkeiten eines 3D-Laserscanners aufzeigt.

Entwicklung photonischer Technologien stärken
In der Alpenrhein-Region liegt ein riesiges Potential an Hightech Unternehmen der Photonics-Branche vor, und das mit einer besonderen Innovationskultur. «Ich bin froh zu sehen, dass wir in der Schweiz einige Firmen haben, die auf 'Killer'-Anwendungen mit enormem Umsatz abzielen», so Christoph Harder, Präsident von Swissphotonics. Um dieses Innovationspotential zu nutzen, ist es nicht nur wichtig, die dafür benötigten Fachkräfte auszubilden, sondern auch die grundlegenden Technologien für neue Produkte zur Verfügung zu stellen. Die Universitäten und Fachhochschulen spielen eine entscheidende Rolle bei der Entwicklung der Basistechnologien, die von Start-up-Unternehmen genutzt werden können, meinte Reto Wyss, Direktor der Softwareentwicklung bei Cognex. «Wir sind überzeugt, dass dieses Treffen ein hervorragender Ausgangspunkt für weitere Photonics-Veranstaltungen und für weiteren Dialog und Austausch von Wissen und Erfahrungen an der HTW Chur sein wird», sagte Tobias Leutenegger, Studienleiter des Bachelorstudiums Photonics der HTW Chur.

Weitere Details:

Bildlegenden:
Mit einem 3D-Laserscanner kann auch ein 3D-Punktewolken-Selfie aufgenommen werden – vielleicht lanciert Dr. Philipp Roebrock, Dozent an der HTW Chur, damit einen neuen Trend?
Gion-Pol Catregn, Wissenschaftlicher Mitarbeiter an der HTW Chur, erläutert Funktion und Einsatzbereiche einer Time-of-flight-Camera, einer der Laboraufbauten des schweizweit einzigartigen Bachelorstudiums Photonics.
«In den kommenden Jahren wird es eine starke Konsolidierung und Kooperation zwischen den Unternehmen der 3D-Vision-Welt geben», sagt Markus Rossi, CIO von Heptagon, Teil der ams Gruppe, deren Sensoren in Millionen von Smartphones verbaut werden.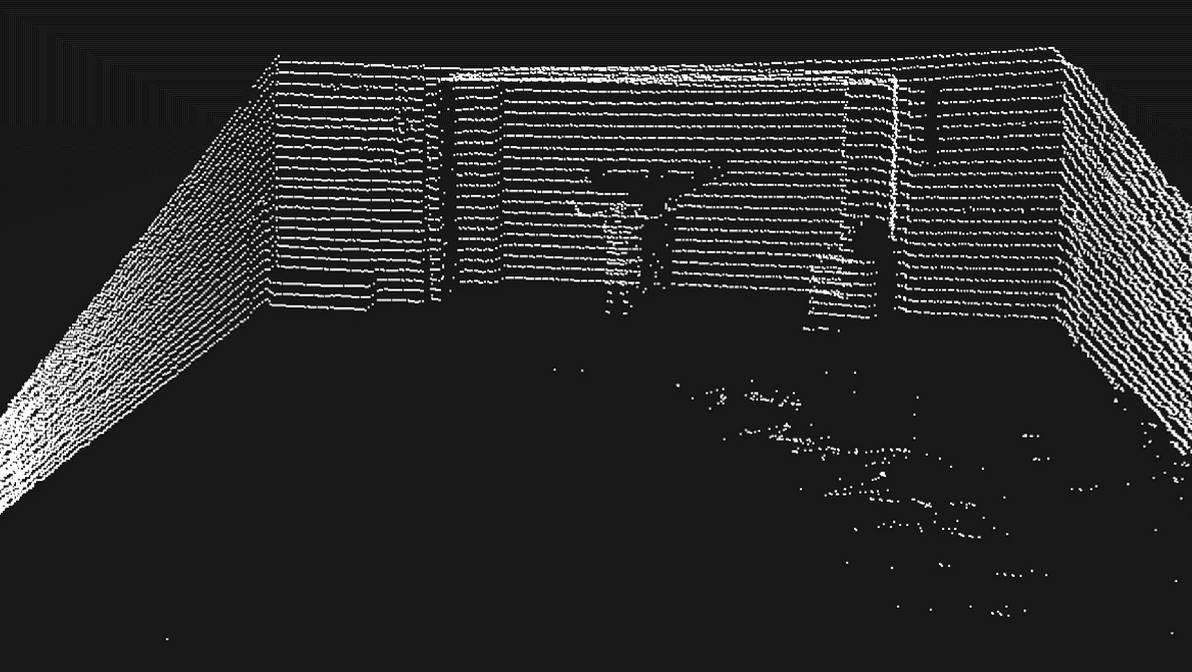 Further Information
Fachhochschule Graubünden
Als agile Hochschule setzt die FH Graubünden auf dynamisches Denken und proaktives Handeln. Mit diesem Mindset gestaltet sie nachhaltig die Zukunft mit. Studium und Forschung sind interdisziplinär und orientieren sich an praktischen Herausforderungen in Wirtschaft und Gesellschaft. Ihre über 2400 Studierenden bildet sie zu hochqualifizierten und verantwortungsvollen Persönlichkeiten aus. Die Hochschule bietet Studien- und Weiterbildungsangebote in Architektur, Bauingenieurwesen, Computational and Data Science, Digital Supply Chain Management, Information Science, Management, Mobile Robotics, Multimedia Production, Photonics, Service Innovation and Design sowie Tourismus an. In ihrer Forschung fokussiert sie auf die Themen Angewandte Zukunftstechnologien, Entwicklung im alpinen Raum und Unternehmerisches Handeln, und agiert auch partizipativ in Reallaboren. Die Mitwirkung aller Hochschulangehörigen trägt zur Weiterentwicklung der Fachhochschule und deren Qualität bei.