Welttourismusorganisation zertifiziert zwei Studiengänge an der Fachhochschule Graubünden
26. June 2020
Die Fachhochschule Graubünden ist von der Welttourismusorganisation UNWTO für zwei ihrer Studienangebote mit der Bestnote ausgezeichnet worden. Der «Bachelor of Science in Tourism» und der «Master of Science in Tourism and Change» wurden kürzlich einer internationalen Prüfung unterzogen und daraufhin akkreditiert. Ihre internationale Positionierung sowie die Qualität in der Lehre waren dafür ausschlaggebend.
Die Welttourismusorganisation der Vereinten Nationen (UNWTO) ist die führende internationale Organisation im Bereich Tourismus. Sie ist für die Förderung eines verantwortungsvollen, nachhaltigen und allgemein zugänglichen Tourismus verantwortlich. Die beiden Tourismusstudiengänge der FH Graubünden bestanden die internationale Prüfung durch die Organisation mit Bestnote. Aufgrund der Punktzahl gilt das von der UNWTO ausgestellte Zertifikat für die maximal mögliche Dauer von drei Jahren. Von den Gutachtern speziell hervorgehoben wurden die inhaltliche Ausgestaltung der beiden Studiengänge und die hohe Qualität in der Lehre.
Die Absolventinnen und Absolventen der beiden Tourismusstudiengänge können ihren Abschluss nun mit dem Qualitätslabel für touristische Ausbildungsprogramme der Welttourismusorganisation UNWTO schmücken. «Die Zertifizierung durch die UNWTO für den Master in Tourism and Change freut mich ausserordentlich, da der Studiengang für den Semesterstart 2020 neu überarbeitet worden ist. Besonders in der momentanen Situation ist unternehmerische Wandelfähigkeit ausschlaggebend für die Zukunft des Tourismus», sagt Studiengangsleiter Jan Mosedale.
Wichtige internationale Positionierung
Das Programm, im Rahmen dessen die beiden Studienrichtungen der FH Graubünden von der UNWTO geprüft wurden, hat zum Ziel, die Qualität der touristischen Bildungs-, Ausbildungs- und Forschungsprogramme zu verbessern. Gemäss Welttourismusorganisation zeichnen sich die beiden Tourismusstudiengänge insbesondere durch eine hohe Qualität in der Lehre sowie ihre internationale Positionierung aus. «Die UNWTO bestätigt uns damit, dass wir auf dem richtigen Weg sind. Mit dem Bachelorstudium bieten wir unseren Studierenden ein innovatives und praxisorientiertes Ausbildungsangebot auf Weltklasse-Niveau», sagtThorsten Merkle, Leiter des Bachelorstudiengangs.
Dank der erfolgten Bewertung kann nun die Relevanz der Studiengänge im Tourismus bei den Studierenden und bei externen Partnern im öffentlichen und privaten Sektor besser aufgezeigt werden.
Gerüstet für den Wandel
Die Tourismusbranche befindet sich in einem Wandel. Neben den klassischen Reisedienstleistungen wird immer mehr geboten. Freizeitangebote in Kultur, Musik, Sport, Architektur, Design und Gesundheit sind heute zu integralen Inhalten im Tourismus avanciert. Zudem wird die Geschäftswelt immer mobiler. Daraus ist ein spannender Wachstumsmarkt entstanden. Die beiden Studienangebote an der FH Graubünden rüsten ihre Absolventinnen und Absolventen für diese Herausforderungen und helfen ihnen, diese betriebswirtschaftliche Disziplin erfolgreich zu gestalten.
Weitere Details:
- Bachelorstudium Tourismus: fhgr.ch/tourismus
- Masterstudium Tourism and Change: fhgr.ch/tourismmaster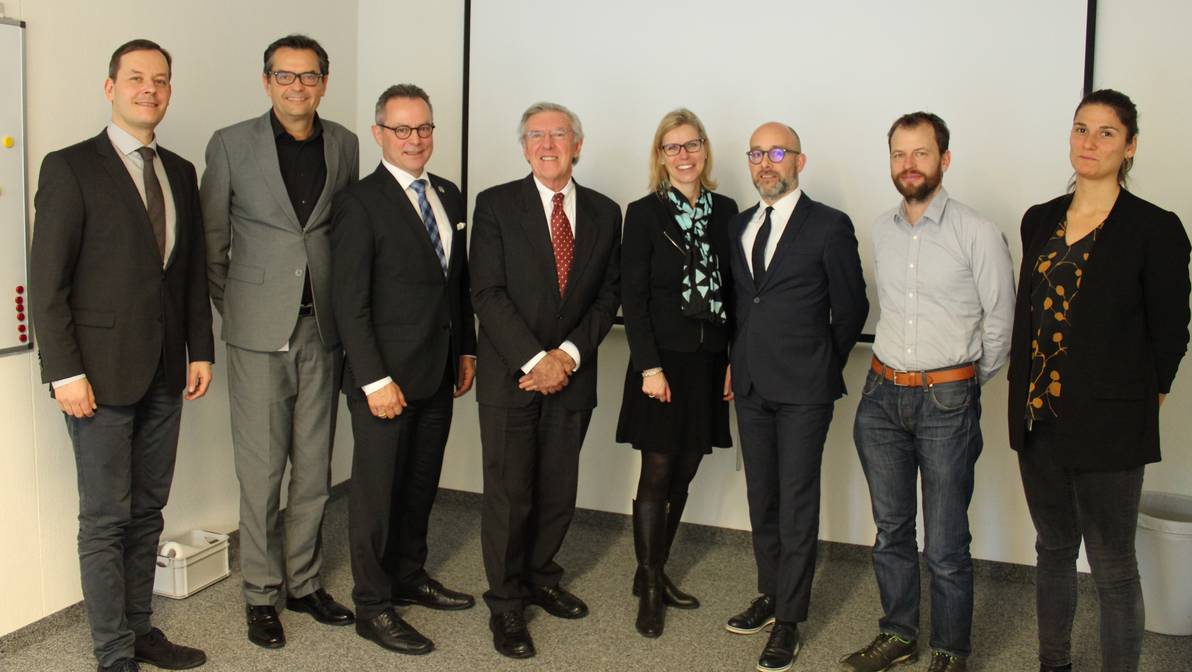 Further Information
Prof. PhD, M. Research Methods, M. Environmental Studies, BSc (Hon) Applied Biology
Fachhochschule Graubünden
Als agile Hochschule setzt die FH Graubünden auf dynamisches Denken und proaktives Handeln. Mit diesem Mindset gestaltet sie die Zukunft mutig und nachhaltig mit. Ihre über 2300 Studierenden bildet sie zu hochqualifizierten und verantwortungsvollen Persönlichkeiten aus. Die FH Graubünden bietet Bachelor-, Master- und Weiterbildungsangebote in Architektur, Bauingenieurwesen, Computational and Data Science, Digital Science, Management, Mobile Robotics, Multimedia Production, Photonics, Service Innovation and Design, Supply Chain Management sowie Tourismus an. Lehre und Forschung der Fachhochschule in Graubünden sind interdisziplinär und orientieren sich an praktischen Herausforderungen in Wirtschaft und Gesellschaft. Die Partizipation aller Hochschulangehörigen trägt zur Weiterentwicklung der Qualität und der ganzen Fachhochschule bei. fhgr.ch