Neue Studienleiter für Bachelorangebote Service Design und Tourismus
20. August 2020
Der bisherige Studienleiter des Bachelorstudiums Tourismus, Thorsten Merkle, übernimmt per 1. September 2020 die Studienleitung des Bachelorangebots Service Design an der Fachhochschule Graubünden. Neu verantwortet Patric Arn die zweisprachige Tourismusausbildung in Chur.
Neuer Studienleiter für den zweisprachigen Tourismusbachelor ist Patric Arn, der frisch zur FH Graubünden stösst.Er ist promovierter Touristiker (Dr. phil) und hat seine zentralen Forschungen im Bereich des Qualitätsmanagements in der tertiären Tourismusbildung verfasst. Seine Arbeiten als Hochschuldozent, Projektleiter und Bildungsconsultant haben ihn von 2008 bis 2015 ins südliche Afrika geführt, wo er u.a. in Mosambik und Namibia beim Aufbau und der Weiterentwicklung nationaler Universitäten und deren Tourismusfakultäten beteiligt war. Diese Erfahrungen in der internationalen Entwicklungszusammenarbeit haben ihn nachhaltig geprägt und geformt.
Seine Schweizer Wurzeln reichen ins Engadin und nach Zürich, wo er vor seinem Afrika-Einsatz während mehrerer Jahre an der Academia Engiadina als auch an der Höheren Fachschule Tourismus als Dozent tätig war. Patric Arn verfügt neben seinem Doktoratsdiplom der Universität Trier (D) über eine Schweizer Primarlehrerausbildung, ein Business-Administration-Zertifikat Tourismus der Breda University of Applied Sciences (NL) und über einen Tourismus-Master der Universität Salzburg (A).
Von Tourismus zu Service Design
Thorsten Merkle war von Februar 2017 bis September 2020 als Studienleiter Tourismus im Institut für Tourismus und Freizeit der FH Graubünden tätig und übernimmt nun die Studienleitung Service Design. Davor war er Dozent und Module Leader bei einer privaten universitären Einrichtung in der Westschweiz im Bereich Hospitality und Tourismus. Vor seinem Umzug in die Schweiz verantwortete Thorsten Merkle als Leiter Catering im Organisationskomitee der FIFA WM 2006 das Catering-Projekt für die Fussball-Weltmeisterschaft in Deutschland. Nach einer Station als Global Head of Quality beim Facility Dienstleister Dussmann Service leitete er als Senior Manager den Bereich Catering und Guest Management an der FIFA WM 2010 in Südafrika.
Thorsten Merkle verfügt über ein Diplom der Hochschule Heilbronn in Tourismusbetriebswirtschaft, einen Master of Business Administration der Euro FH Hamburg, ein Postgraduate Certificate in Higher Education (PGCHE) der University of Derby sowie einen PhD der University of Gloucestershire. Thorsten Merkle ist Fellow der Higher Education Academy sowie Mitglied des Institute of Hospitality. Seine Forschungsinteressen bewegen sich im Bereich Service Design & Innovation sowie Consumer Behaviour. In seinem Fachbereich ist er publizistisch und als Referent an Konferenzen tätig.
Gerüstet für den Wandel
Die Tourismusbranche befindet sich in einem Wandel. Neben den klassischen Reisedienstleistungen gehören heute immer mehr Freizeitangebote, zum Beispiel in Kultur, Musik, Sport, Architektur, Design und Gesundheit zu den integralen Inhalten im Tourismus. Zudem gewinnen Themen wie Digitalisierung, Kooperation und Innovation laufend an Stellenwert. Gesamthaft ist Tourismus ein spannender Wachstumsmark.
Im Vollzeit-Bachelor-Studiengang Tourismus bildet die FH Graubünden zukünftige Profis für die Tourismusbranche und den Dienstleistungssektor aus. Mit seiner praxisorientierten und internationalen Ausrichtung bereitet dieser Studiengang die Absolventinnen und Absolventen auf ein vielfältiges Tätigkeitsfeld vor. Dieses umfasst die Entwicklung von attraktiven Ferienangeboten, die Organisation von Kultur- und Sportveranstaltungen, die Planung von Verkehrsnetzwerken, die Leitung einer Verkaufsabteilung und vieles mehr. In diesem von der Welttourismusorganisation UNWTO zertifizierten Studiengang können die Studierenden auswählen, ob sie ihr Studium in Deutsch oder Englisch beginnen möchten.
Die Studierende haben auch die Möglichkeit, das Teilzeitstudium Service Design zu absolvieren. Dieses Bachelorangebot ist konsequent auf die Erstellung und Optimierung von kundenzentrierten Dienstleistungen ausgerichtet, die zu Erlebnissen veredelt und skaliert werden. Als angehende Service Designerin oder angehender Service Designer lernen die Studierenden Werkzeuge und Vorgehensweisen kennen, mit denen sie Kundenbedürfnisse erkennen und attraktive Angebote konzipieren und vermarkten können.
Darüber hinaus rüstet die FH Graubünden ihre Studierenden auch auf den Wandel im Tourismus. In der ebenfalls UNWTO-zertifizierten Vertiefung Tourism and Change im Masterstudium Business Administration erhalten sie eine fundierte betriebswirtschaftliche Grundlage und spezialisieren sich in diesem Bereich. Sie analysieren verschiedene Wandelfaktoren, bewerten die Folgen des Wandels für die Tourismusbranche und ermitteln, wie Veränderungen im Tourismus bewältigt und gestaltet werden können.
Die beiden Tourismus-Bachelorangebote und das Masterangebot an der FH Graubünden rüsten die Absolventinnen und Absolventen für vielfältige berufliche Aufgaben und verhelfen ihnen zu einer soliden fachlichen Grundlage für eine erfolgreiche touristische Laufbahn.
Weitere Details: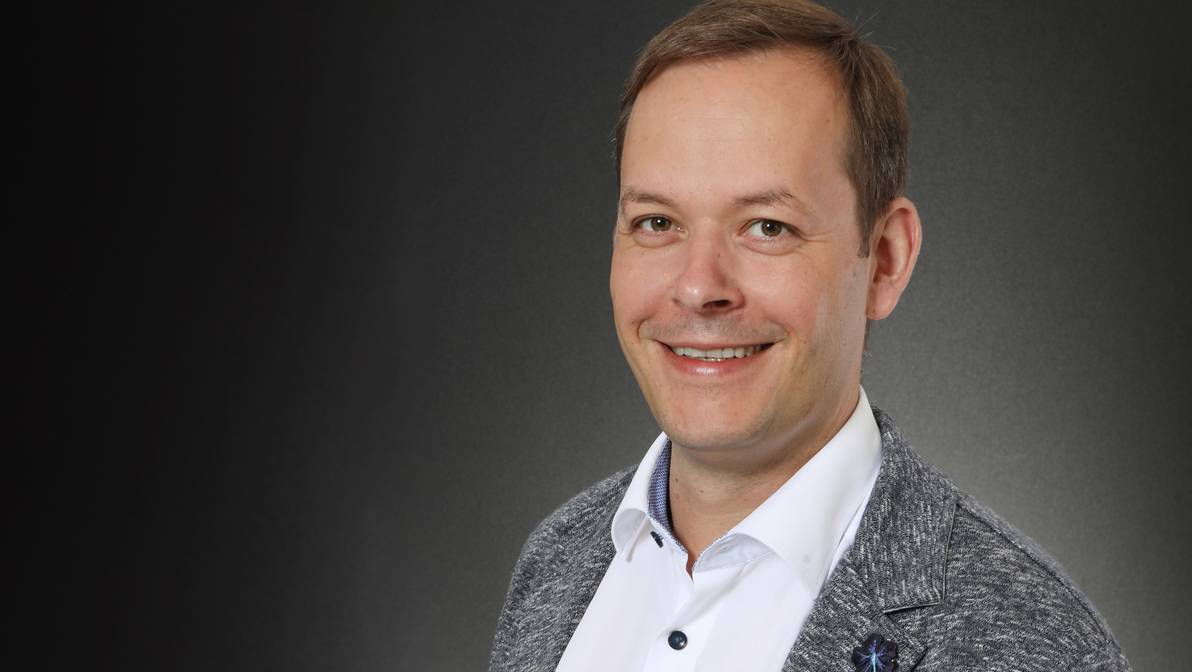 Further Information
Prof. (FH), Dr. iur. HSG, MRICS
Medias
news-fhgr-thorsten-merkle.jpg

Thorsten Merkle übernimmt per 1. September 2020 die Studienleitung des Bachelorangebots Service Design an der Fachhochschule Graubünden.

news-fhgr-patric-arn.jpg

Mit der Übernahme der Studienleitung der zweisprachigen Tourismusausbildung stösst Patric Arn neu ins Team der Fachhochschule Graubünden.
Discover our Subjects of Study