Von maritimer zur alpinen Vermietung: Lehren aus dem Superyacht-Business für Luxus-Zweitimmobilien
27. July 2020
Viele Zweitwohnungen in Graubünden stehen die überwiegende Zeit des Jahres leer. Die Fachhochschule Graubünden zieht aus einem Projekt zur Vermietung von Superyachten Schlüsse für die vermehrte Vermietung von Luxusimmobilien im Alpenraum. Zentral für die Bewirtschaftung exklusiver Objekte sind der grösstmögliche Komfort und die Sicherheit in der Abwicklung der Vermietung.
Luxusresidenzen sind in Graubünden oftmals in den touristischen Hotspots aufzufinden, allen voran in St. Moritz. Deren Besitzerinnen und Besitzer weisen vielfach eine über Jahrzehnte gewachsene Bindung zum Kanton auf. Nicht selten waren sie zuerst Hotelstammgäste und wurden im Verlaufe der Zeit zu Zweitwohnungsbesitzenden. Demzufolge sind sie an die Qualitätsstandards der Bündner Fünf-Sterne-Hotellerie gewöhnt und haben somit hohe Serviceansprüche.
Zweitwohnungsbesitzerinnen und -besitzer wurden in Graubünden bisher eher stiefmütterlich behandelt. Diese Gästegruppe darf aber nicht ausser Acht gelassen werden, gerade weil eine Verlagerung von Hotellogiernächten hin zur Nutzung eigener Ferienwohnungen zu beobachten ist. Hiermit geht die Klientel zwar nicht verloren, aber die Wertschöpfung ist geringer, gerade auch wegen der im Vergleich zur Hotellerie tieferen Auslastung. Da zum Thema der Bewirtschaftung von exklusiven Zweitwohnungen und -residenzen erst wenig Datenmaterial gesammelt wurde, bietet sich ein Vergleich mit thematisch ähnlichen Prestigeobjekten an, bei denen schon mehr Erfahrungswerte vorliegen.
Erfahrungen aus maritimen Vermietungen für alpine Residenzen
Das Institut für Tourismus und Freizeit der Fachhochschule Graubünden hat eine Studie über die Vermietung von Superyachten, mit einer Gesamtlänge von 20 Metern und mehr, durchgeführt. Der globale Yacht-Chartermarkt weist ca. 500'000 Kunden auf, dies bei einer Anzahl von 15'000 bis 20'000 Superyachten. Fakt ist, dass global gesehen nur etwa ein Drittel der im Einsatz stehenden Luxusschiffe zur Vermietung angeboten werden. Dies, obwohl der Besitz dieser schwimmenden Villen enorme Unterhaltskosten bedeutet. Vergleichbar mit den Superyachten werden auch Luxusresidenzen nur selten zusätzlich belebt – im Durchschnitt nutzen Zweitwohnungsbesitzende ihre Immobilien zwischen fünf bis sieben Wochen pro Jahr. Die restliche Zeit stehen die Wohnungen leer, wodurch ein finanziell lukrativer Markt bisher brachliegt.
Neben ökonomischen Gründen, welche sich unter anderem in Form von hohen administrativen Hürden manifestieren, konnten die Forschenden der FH Graubünden psychologische Motive identifizieren, die gegen eine Vermietung an Fremde sprechen: Dies sind vor allem Eingriffe in die Privatsphäre, limitierte Flexibilität in der Eigennutzung, Prestigeverlust sowie mögliche Schäden an persönlichen Gegenständen. Daraus lässt sich schliessen, dass Geld allein als Anreiz nicht ausreicht, um Menschen dazu zu bringen, ihre luxuriösen Besitztümer zu vermieten.
Die Mitglieder des Forschungsteams der FH Graubünden haben erkannt, dass Yachtbesitzende mit einer sogenannten «unique value proposition», zu Deutsch einem einzigartigen Nutzenversprechen, zu überzeugten Vermieterinnen resp. Vermietern gemacht werden können. Die wichtigste Erkenntnis aus der Bedürfnisanalyse lautet, dass es sich sowohl bei der Vermietung von Superyachten als auch Luxusresidenzen um Vertrauenssache handelt.
Menschliche Dienstleistung als Erfolgsmotor
Damit das Potential der oftmals leerstehenden Luxusimmobilien in den alpinen Hochpreisdestinationen genutzt werden kann, muss eine eminente Voraussetzung für die Vermietenden erfüllt sein: grösstmöglicher Komfort und Sicherheit in der Abwicklung der Vermietung. Folglich müssen alle anfallenden Aufgaben von einer Koordinatoren-Rolle verwaltet werden. Damit wird sichergestellt, dass in den Einzelleistungen beteiligter externer Dienstleister keine Brüche entstehen. Letzteres ist vor allem deshalb zentral, da exzellenter Service die Grundlage für Vertrauensbildung darstellt. Ebenso wichtig für die Qualität der Gesamtdienstleistung ist es, den oft Sondereinsätze leistenden Mitarbeitenden an der Front der bewirtschafteten Immobilie Wertschätzung entgegen zu bringen.
Auch wenn die Digitalisierung Kommunikations- und Administrationshürden reduziert, ist in diesem Rahmen die menschliche Dienstleistung immer noch Hauptmotor erfolgreicher Geschäftsbeziehungen. Letzteres alles nach dem Leitspruch des gewissenhaften Concierge Monsieur Gustave H. aus Wes Andersons bekanntem Film «The Grand Budapest Hotel»: «Erkenne das Begehr, bevor das Begehr begehrt wird.» Der Wissensvorsprung ist folglich auch diejenige Tugend, welche auf der Suche nach dem Sechs-Sterne-Service das vielsagende Zünglein an der Waage darstellt. Der Rest kommt dann wie von selbst, denn zufriedene Vermietende generieren zufriedene Mietende – auf dem Wasser wie auch in den Bergen.
Beiträge zur Weiterentwicklung des Tourismus
Durch angewandte Forschung und praxisnahe Projekte trägt das Institut für Tourismus und Freizeit der FH Graubünden zur Weiterentwicklung des Tourismus bei. Insbesondere der Revitalisierungsprozess des Schweizer und Bündner Tourismus wird aktiv begleitet. Zu diesem Zweck werden die Forschungsfelder Service Innovation, Tourismus 4.0, Management von touristischen Immobilien und Infrastrukturen sowie Nachhaltige Entwicklung bearbeitet. In Zusammenarbeit mit Destinationen, Leistungsträgerinnen und Leistungsträgern, Verbänden sowie Politik und Verwaltung werden Lösungen zu unternehmerischen, gesellschaftlichen und politischen Fragestellungen in den Bereichen Tourismus und Freizeit erarbeitet.
Weitere Details:
Further Information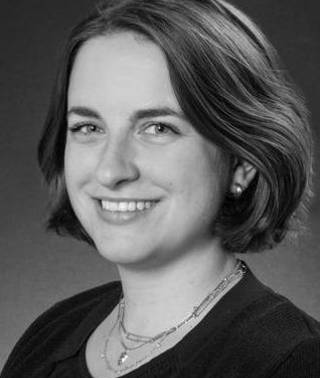 MA in Creative Events Management; BA UZH in Kulturwissenschaften
Discover our Subjects of Study
Fachhochschule Graubünden
Als agile Hochschule setzt die FH Graubünden auf dynamisches Denken und proaktives Handeln. Mit diesem Mindset gestaltet sie nachhaltig die Zukunft mit. Studium und Forschung sind interdisziplinär und orientieren sich an praktischen Herausforderungen in Wirtschaft und Gesellschaft. Ihre über 2300 Studierenden bildet sie zu hochqualifizierten und verantwortungsvollen Persönlichkeiten aus. Die Hochschule bietet Studien- und Weiterbildungsangebote in Architektur, Bauingenieurwesen, Computational and Data Science, Digital Supply Chain Management, Information Science, Management, Mobile Robotics, Multimedia Production, Photonics sowie Tourismus an. In ihrer Forschung fokussiert sie auf die Themen Angewandte Zukunftstechnologien, Entwicklung im alpinen Raum und Unternehmerisches Handeln, und agiert auch partizipativ in Reallaboren. Die Mitwirkung aller Hochschulangehörigen trägt zur Weiterentwicklung der Fachhochschule und deren Qualität bei.