In the EMC Lab, we examine the immunity and emission of devices. The results are compared to the underlying standards; in cases where deviations are identified, we inform the principal and highlight which measures can be taken in order to comply with the required measurement values.
The EMC Lab has an absorber room (approx. 55 m³) for various investigations relating to electromagnetic compatibility. Sources are available for immission measurements (conducted and radiated), while network receivers are available for emission measurements (conducted and radiated).
With the latest expansion, we have increased the measurement range to 6 GHz. We are able to record and assess the conducted EMC phenomena within a frequency range of 9 kHz to 230 MHz. Both local and national businesses make active use of this laboratory.
While the EMC Lab is not accredited, it possesses system documentation that meets the accreditation standard. The infrastructure is essentially designed for development-related measurements. "Cost-efficient" and "flexible" are just two keywords that characterise the EMC Lab.
Measurements
Since 1 January 1996, all electronic devices that are brought to market in the EU have been required to meet the EMC guidelines. To demonstrate compliance, the most common tests can be conducted at University of Applied Sciences of the Grisons, allowing for the required evidence to be provided.
Standards
Conducted emission from 9 kHz to 30 MHz, radiated from 30 MHz to 6 GHz harmonics, voltage fluctuations and flicker single phase up to 16 A immunity, conducted from 9 kHz to 80 MHz, radiated from 80 MHz to 6 GHz:
Magnetic fields 50/60 Hz
Surge (AC supply, DC supply, data lines)
Burst (AC supply, DC supply, data lines)
Voltage dips and voltage interruptions
ESD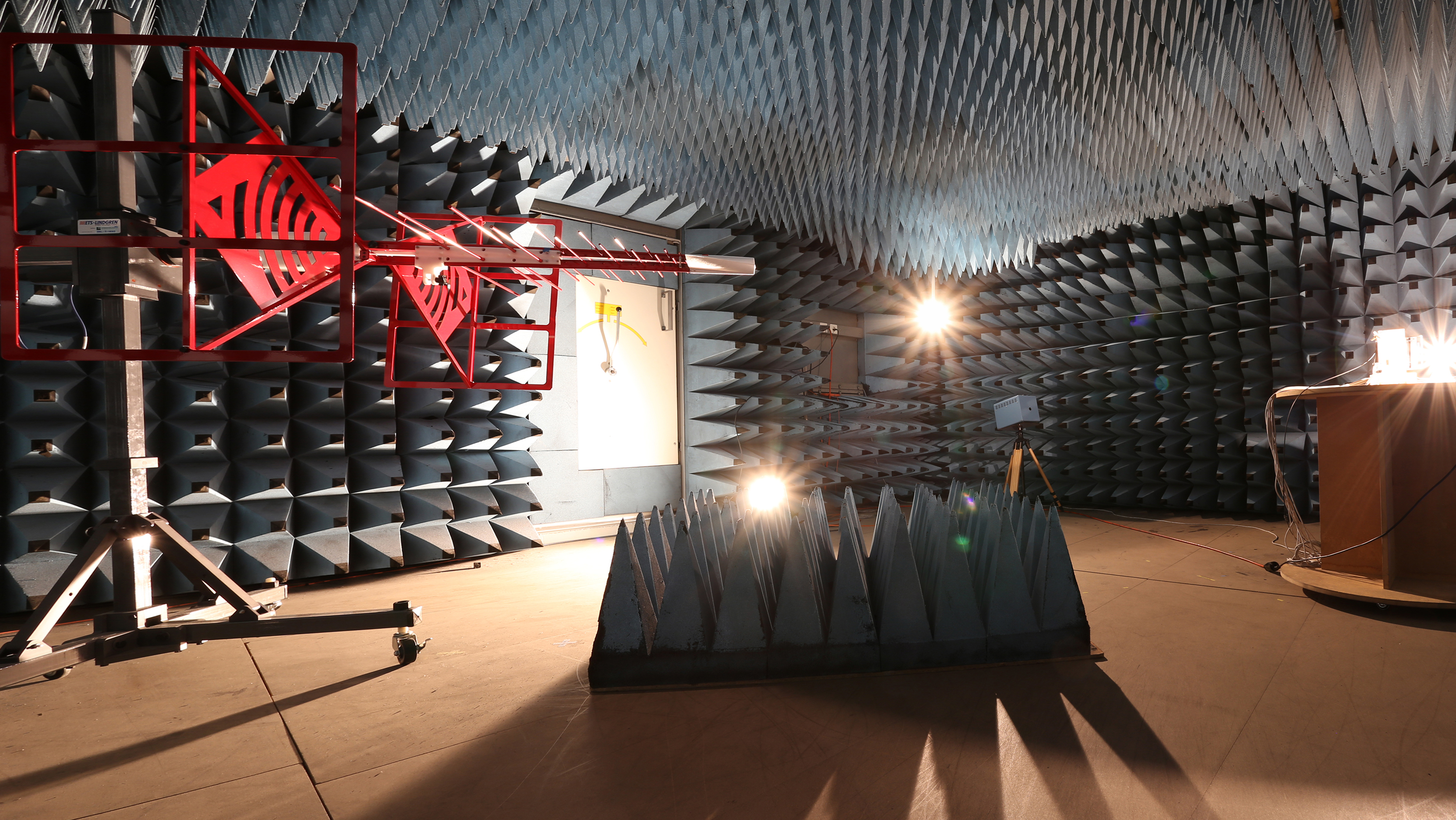 EMV Prüfzentrum
Emission measurement in EMC Lab
Mutual clarification/recording of the standards to be applied
Discussion of the test set-up
Clear identification of test object
(Additional devices, SW status, operating mode)
Determination of interference criteria
Common measurement
Test report
Institute
The EMC Test Centre is assigned to the Institute for Photonics and Robotics (IPR).