The prerequisite for new camera technologies for replacing existing sensors in the fields of industry and medicine or even allowing for new automation solutions is that they are combined with suitable intelligent image processing.
The aim of the research field of Image Processing is therefore to develop algorithms both for classic 2D camera systems and for innovative 3D approaches such as TOF technology and to advance the cutting edge of the technology. Industry should also be supported with the optimisation of algorithms for specific application scenarios as part of development projects.
Thanks to the increasing miniaturisation and falling costs of camera systems as well as progress in algorithm development, evermore new areas of application are opening up. Some examples in connection with companies from our region include the following:
Industry (e.g. for access controls and door monitoring, CEDES AG)
Medicine (e.g. in the field of laboratory automation, Hamilton AG, Bonaduz)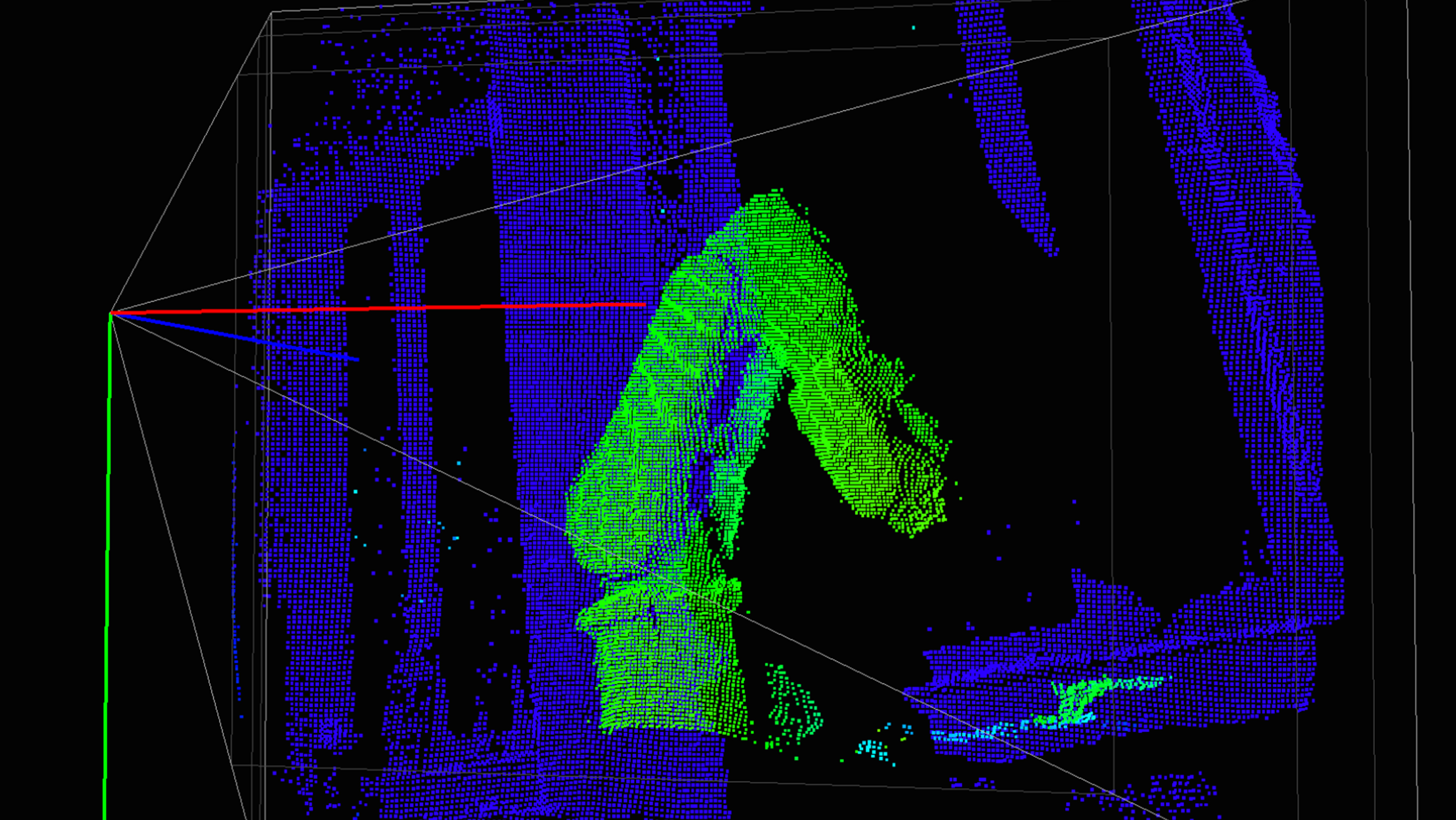 Image Processing
3D point cloud of an industrial robot
Employees
Are you looking for a contact person? In our employee database, you can search for employees and filter your results according to various criteria. We look forward to hearing from you.