'The limits of my language mean the limits of my world.' (Ludwig Wittgenstein)
'Digitally enabled, personally inspired.' (UAS Grisons)
Cutting-edge technologies, innovative business models, sustainability, multimedia and digital processes are the realities of the modern "world" for which we train our students at UAS Grisons. It is a world of ever-increasing interconnectedness, of national and international cooperation, of accelerating demand for up-to-date and reliable data and information, and a need for new, advanced concepts and solutions.
In order to survive and thrive in this world, our graduates need to be able to communicate effectively and confidently. Regardless of whether their focus is Swiss or global, foreign language skills are a clear asset when it comes to initiating business contacts, easing market access, widening research options or increasing the reach of products and services. In short, such skills are crucial to broadening technological and economic horizons.
Knowing how to communicate personally and reach your target audience more effectively in the digital world means finding better solutions, reaching more clients, persuading more partners, and pushing your limits more easily. The extensive range of foreign languages on offer at UAS Grisons provides the ideal platform from which students can take their first confident steps into the big, wide, digital world that awaits them.
A sound knowledge of English is an essential skill for many UAS Grisons graduates, and the university provides a correspondingly wide range of mandatory and mandatory elective modules in English, both specialised (e.g. Business English) and general (C1 Advanced or C2 Proficiency). However, just as with our courses in Spanish, Italian, French, Russian, German as a foreign language, or Romansh, these modules too can be taken as fully elective options. All are available at a number of levels depending on demand. Indeed, the breadth and variety of language courses is a source of special pride at our small university with the personal touch!
The CEFR (Common European Framework of Reference for Languages) with its six levels (A1 to C2) forms the basis for many of our language courses. It also provides the framework for homogenous learning groups (further information on the CEFR can be found here.) At the beginning of their language courses, students are normally allocated a place in a suitable module based on any language certificates they already possess. Once the module has been completed successfully, the student advances to the next level, thus gradually building up their language proficiency.
If a student has no certificate, a suitable course will be allocated to them on the basis of a placement test. These radically simplified tests, based on receptive skills (reading, listening) only, help determine the course level to attend.
Our highly qualified teaching staff have many years of experience and expertise in preparing students for internationally recognised certificate examinations. They also undergo regular training to help them stay abreast of the latest linguistic and didactic developments and digital teaching techniques. The UAS Grisons is especially proud of the commitment shown by its teaching staff, whose passion and enthusiasm are matched only by the professionalism and pride they bring to their teaching. The combination of quality teaching and compact language groups is a key element in the dedicated and individual teaching support on offer at the UAS Grisons. Our permanent staff in the Foreign Languages Department are supported by fully qualified external teaching professionals.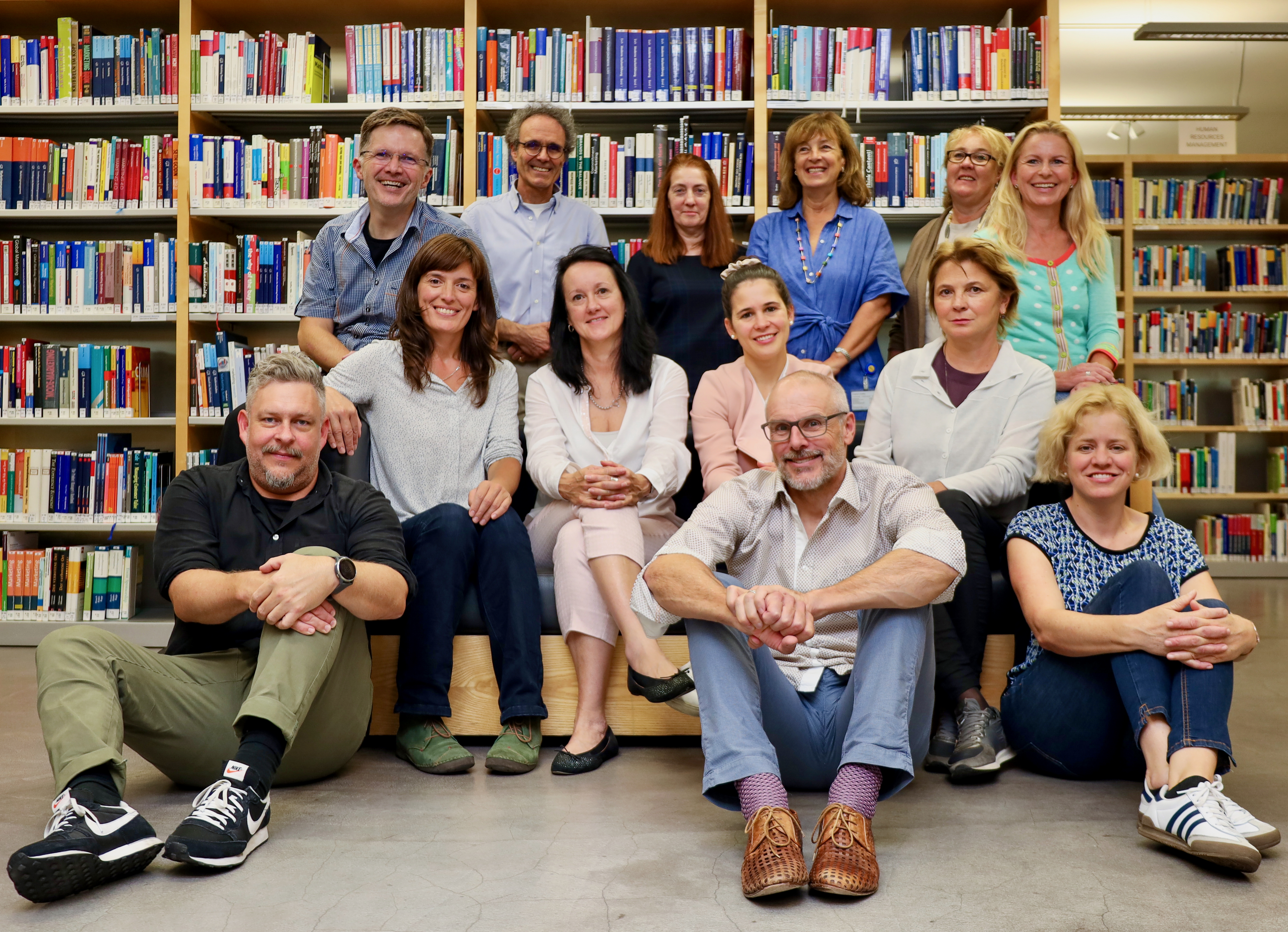 We have many years of experience in successfully preparing our students for internationally recognised certificate examinations such as Cambridge Assessment (English), Cervantes (Spanish) or DELF/DALF (French). We work with prestigious examination providers as well as being a recognised examination centre ourselves and conducting our own certified examinations (Cervantes/Spanish).
For several years now, we have also been offering courses in English for Specific Purposes (ESP) where the focus is on particular vocational or academic fields. Included in this category at present are, for example, English for Architects and Civil Engineers, Applied English for Computational and Data Scientists and Spanish for the Tourism Industry. When students need to prepare for a stay abroad, our Living English course offers practical preparation in topics such as how to open a bank account, the ins and outs of rental contracts and health insurance and adapting to cultural differences.
Students' study choices are influenced by a wide variety of professional and private interests. Language skills of course also vary; two English B2-level students, for example, will differ in their respective strengths and weaknesses in vocabulary, grammar and expression, and while some students prefer to speak their new language, others will find expressing themselves in writing more congenial. One constant that we at UAS Grisons can introduce into this diversity is a commitment to the common goal of helping all our students progress and improve their language skills and confidence in language use. Our goal is to instil self-assurance in our students, thus giving them the confidence to deal with international business partners and clients and providing them with the perfect start to their professional lives. Achieving this goal requires patience and diligence, or as Wittgenstein might have said, the ability to recognise and overcome one's own limitations. If, along the way, we can also convey to students how much fun communicating with people from other nations can be, how many wonderful, interesting and exciting experiences await them in other countries, then we will have succeeded in what we set out to do!